Procedures
General Dentistry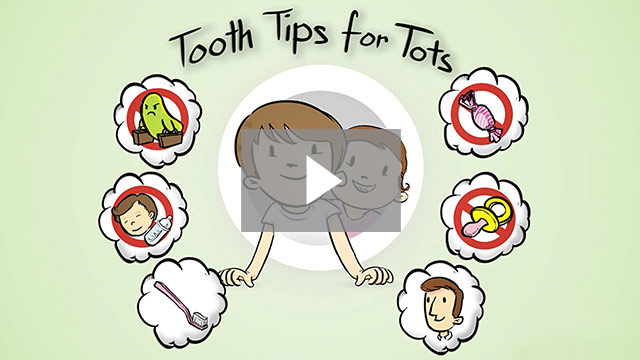 Your teeth were designed to last a lifetime, but sometimes they don't!
The everyday rigors of life can often take their toll on teeth leading to fractures, decay, infection or even tooth loss. This does not mean you cannot still have long term dental health. Although we endeavor to prevent and minimize these types of problems, we strive to bring back a strong and healthy smile and encourage you to maintain it.
There have been incredible advancements in the field of dentistry, and we have responded by expanding our range of custom dental care services to suit your needs.
We are always at the forefront of the latest research in dentistry and use the most up-to-date methods and technology to help our patients' achieve their desired smiles. At Esthetique Dentistry, we frequently perform a wide variety of general dental procedures, so you can rest assured that yours will be performed by a skilled and experienced medical professional. With an arsenal of state-of-the-art equipment and an expert multidisciplinary staff dedicated to your dental health, we are in a unique position to offer best-in-class dental care.
Our doctors can now correct a wide variety of so-called "permanent" dental problems:
Missing teeth, gaps between teeth, general bite dysfunction
Chipped, cracked or worn teeth
Unsightly, stained, or washed-out fillings
Permanently stained or discolored teeth
Crooked or crowded teeth
Here are some of the services we provide:
Today's advanced techniques and materials can make a real difference, and the skill, experience, and commitment of our practice--using a unique combination of science and artistry--can literally redesign your smile.
Our commitment is to providing the highest quality of dental care for our patients, and we want to do the same for you.
Related General Dentistry Articles
The Natural Beauty of Tooth Colored Fillings
The public's demand for aesthetic tooth colored (metal free) restorations (fillings) together with the dental profession's desire to preserve as much natural tooth structure as possible, has led to the development of special "adhesive" tooth colored restorations... Read Article
What is Tooth Decay? – And How to Prevent It!
Tooth Decay is an infection, and many people don't realize that it is preventable. This article is the first in a series about tooth decay, perhaps the number one reason children and adults lose teeth during their lifetime. Explore the causes of tooth decay, its prevention and the relationship to bacteria, sugars and acids... Read Article
Tooth Decay – How To Assess Your Risk
Don't wait for cavities to occur and then have them fixed — stop them before they start. Modern dentistry is moving towards an approach to managing tooth decay that is evidence-based — on years of accumulated, systematic, and valid scientific research. This article discusses what you need to know to assess your risk and change the conditions that lead to decay... Read Article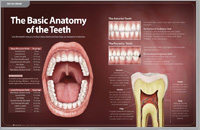 Basic Anatomy of Teeth
Adults have 32 teeth. This includes the wisdom teeth which are simply a third set of molars. It is possible to be born with less than 32 teeth or more than 32 teeth. If a person has had all four of their wisdom teeth removed, they will have 28 teeth...Read Article