General Dentistry
White Fillings (Metal Free)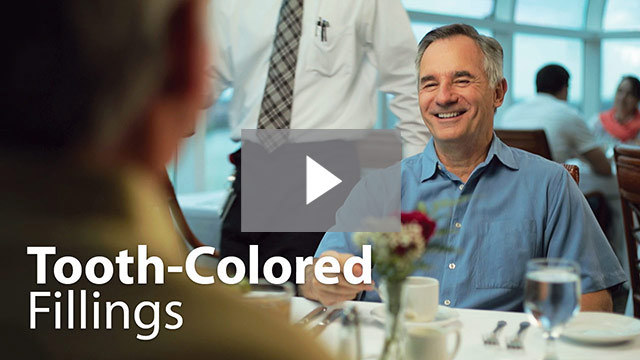 Esthetique Dentistry wants to provide our patients with the very best care. This is why we only place the most esthetic, compatible materials in their mouths.
Do you need to get a cavity filled but don't feel enthusiastic about having a gray metal lump in your mouth? Perhaps you already have several old metal fillings and would like to replace them with smooth white fillings?
Metal-free fillings, also known as composite fillings and white fillings, are an alternative to the traditional metal amalgam fillings.
They consist of white dental bonding instead of the mix of mercury and other elements that has been used in the past. Silver is one of them, and the term "silver fillings" is often used for metal amalgam fillings. But they also contain copper, tin, and zinc.
We do not place Amalgam (silver) fillings in our office, due to the growing, suspicion and health related concerns.
We know that:
Silver fillings contain mercury
Mercury leaks from the fillings
Mercury is highly toxic and low-grade chronic mercury intoxication can give symptoms such as: stress intolerance, irritability, fatigue, headache, depression, metallic taste, etc.
We don't know:
If the amount of mercury released from dental amalgam is enough to cause illness.
To insure the safe health of our patients, we offer only the highest quality composite fillings. These "tooth colored" fillings are very cosmetic, as well as durable. The color of composite resin that we use can be custom matched to your tooth so that when you smile and laugh you won't have to cover your mouth.
Advantages of Metal Free White Fillings:

Since they bond to the tooth, composite fillings restore most of the original strength of the tooth. Silver fillings weaken the teeth, making them more susceptible to breaking. Since broken teeth are very expensive to restore, composites can save a great deal of expense over the long run.
Composite fillings restore the natural appearance of the tooth.
Teeth restored with white fillings are less sensitive to hot and cold than teeth restored with amalgam.
Composites require less removal of tooth structure to place. Especially with new cavities, the size of the hole made for the filling can be dramatically smaller with composites.
Esthetique Dentistry doctors are experienced in working with metal-free white fillings. If you suspect you have a cavity, or if you wish to replace an existing metal filling, contact her today! A healthier, more brilliant smile is not far away!